Are you hitting the gym tirelessly for 2 hours or just living on salads and soups?Get to know more about salads and weight loss. We tend to try too hard and make too many efforts for getting a better body. The reasons are many- feeling envious of a colleague or a friend, being inspired by a […]
Are you hitting the gym tirelessly for 2 hours or just living on salads and soups?Get to know more about salads and weight loss. We tend to try too hard and make too many efforts for getting a better body. The reasons are many- feeling envious of a colleague or a friend, being inspired by a celebrity's dedication to work on their great body (like Salman Khan!)However, weight loss should be looked at from a holistic (health) point of view. It's not only about seeing the kilos going down on the weighing scale, it is also about how healthy you feel as you shed that extra weight. This mindset alone can help you keep the weight off longer.You don't need a complicated weight loss program, you just need to remember three things around which weight loss actually revolves-
Diet, Exercise, and Lifestyle
Adopt a healthy habit every week and see the changes yourself. To make it even simpler, here are 52 healthy habits for the next 52 weeks for your diet, exercise, and lifestyle. Effortlessly achieve your ideal weight, go from simply battling weight to actually looking fit and feeling healthy which will undoubtedly be a life changer.         
 Step 1: Diet
Eat fruits 2-3 servings a day. They are full of antioxidants which will help you to fight against many diseases as well as prevent you from thinking about food all the time.
Indulge in seasonal veggies. Vegetables are packed with fibre which will give you satiety and are good for weight loss. We recommend you add at least 3-4 servings of vegetables in your diet a day. Making a vegetable salad is an easy way to add them to your diet.
Look more for whole wheat products than refined. Whole wheat products contain more fiber and nutrients as compared to refined products. They are easily digested and also keep you away from binging.
Go easy with salads and soups. Salads and soups are one of the healthiest options if you are feeling hungry and looking to lose weight. But make sure you avoid add on cream based dressing over it. Ask for dressing on the side when eating at a restaurant. Opt of clear soups as they are lighter than their creamy counterparts.
Add nuts to your diet. They are packed with protein & fiber. They are the healthiest substitute for biscuits.
Fad diets are a waste of time. Next time you read or hear about one try to stay away from it. Getting on too many of these diets not only affects you emotionally but depriving your body of the essential nutrients is not good for you in the wrong run.
Explore more with beans and legumes. Add them now to your diet if you haven't already. It's the healthiest way to pack in more protein without having to eat the extra saturated fat, unlike animal protein source.
Add in foods high in omega-3s such as walnuts, flax seeds, chia seeds, salmon, and sardines
Aim to fill half your plate with fruits and veggies. They are packed with antioxidants and ample amount of fibre.
Pack your plate with protein. Protein can help promote a healthy weight because high protein diets are associated with greater satiety, plus it's important for healthy muscle growth
Try ordering green tea instead of a cold coffee.Go for green tea which  is full of antioxidant with minimal calories.
Add low-fat dairy to your diet. Research suggests calcium helps in weight loss.
Add one fruit to your breakfast. It will instantly shoot up its nutrient value
Order salads with dressings on the side. This will help you control calories naturally.

 

 

                                     

Step 2: Lifestyle
Make room for (healthy) fat. Cutting butter and oil can reduce calories but we still need fat in our diets as a source of energy and to absorb the fat-soluble vitamins A, D, E, and K. Plus it helps us feel full. Get healthy monounsaturated and polyunsaturated fats from olive oil, nuts & seeds.
Swap your chips packet with some healthy snack. The main drawback that becomes hurdle in weight loss is eating something unhealthy during snack time. It gives you taste but afterwards, it keeps you all time stressed with unwanted fat. So, do catch some healthy snacks like almonds, roasted chana, buttermilk, sprout chaat and salad during snacking.
Eat at home. It is easy to control your calories and eat healthy when you are eating at home. Eating out too often makes you overeat and you don't necessarily have control over how the food is cooked. Something healthy on the menu might actually have a lot of unnecessary calories added to it. If you are eating out 5 times a week, cut it to 4 times a week. You will feel the difference in just a week.
Chew slowly. Eating slowly may not fit into a busy workday, but it pays to pace your chewing: the quicker we eat, the less time the body has to register fullness.It improves your digestion as well.
Understand portion control. You have been eating the same number of chapatis as you were a kid to now when you are an adult. While the good carbohydrates in the chapati are good for you, it doesn't mean you need to eat too many of them. Try reducing the number of chapatis and instead substitute it a bowl of fiber.
Skip sugary drinks. These drinks unnecessary add calories and ultimately add unwanted fat by giving numerous health problems.
Look for leaner cuts of meat. They have fewer calories and will fill you up with  a good amount of protein.
Adopt healthy method of cooking. The cooking techniques also play a vital role in weight loss. Adopt steaming, boiling, sauteing, roasting cooking methods in a day to day life.
Use more than 1 oil in your kitchen. It is healthy for heart patients and even for all those who are looking to maintain their weight. It balances the omega 3 and omega 6 fatty acid. They are the healthiest fat.
Drink plenty of water. To cleanse up all your toxins from your body .
Avoid the use of artificial sweeteners. If you eat too many sugar-free foods, you can still gain weight if they have other ingredients that contain calories. And remember that processed foods, which often contain sugar substitutes, generally don't offer the same health benefits as do whole foods, such as fruits and vegetables.
Add physical activity to your daily routine. Regular physical activity is important for good health, and it's especially important if you're trying to lose weight or to maintain a healthy weight.
Avoid long gap between the meals. Starving never helps you to lose weight so don't keep too much of gap between meals to avoid acidity problems.
Avoid juices, focus on fruits. Fruits contain fibre than juices so if you looking for weight loss. Eat more of fruits.
Get enough sleep. Lack of sleep triggers binge eating
Avoid Buffets.It will keep you away from overeating .
Set one day of the week aside to eat your favourite fruit, you will feel energetic and feel fuller as well as keep you away from binging.
Plan your meals in advance.Always plan your menu in advance not only it will keep you stress free , moreover you will be able to plan everything in healthy way.
Avoid eating in front of the laptop or Tv. It cuts down on mindless eating and makes you more accountable for each bite.
Travel Smart. Just you are going out doesn't mean that you can eat anything .If you want to look fit and healthy, then you should be smart enough to choose healthy stuffs in your way.
Eat Breakfast. Have a complete breakfast which will help you to stay energetic throughout the day as well you will not binge on unhealthy stuff.Get more information on Are you eating the right breakfast?
Enjoy the seasonal fruits and vegetables. Besides the nutrients they are packed with delicious flavor.
Avoid drinking colas, sweetened or aerated beverages with your meals. Stick to water
Split the dessert. It's the only way you get a bite of your favourite food and you don't feel guilty of consuming all the calories.
Get at least ten minutes of morning sunlight. It will recharge you better than a cup of morning tea/coffee.
Add a salad to you lunch and dinner. Easy way to add a punch of fiber & antioxidants to the diet. Besides eating salad prevents you from overeating during the meal and helps you stay full for longer.
Limit the intake of sweets. It is not healthy and will add unwanted calories and unhealthy fat in your body.     Step 3: Exercise
Climb at least 30 steps everyday. It leverages gravity and the heavier we are, the harder we're forced to work and the more calories we burn.
Spending 5 minutes deep breathing everyday can help you manage your stress better and make your mind more active
Running helps you burn more calories. Research proves that people who exercise continue to burn calories for the next two hours post their workout.
Catch up with friends for a walk instead of a coffee. Not only will you avoid drinking extra calories that extra physical activity will benefit both of you.
Brisk walking for 45 -60 minutes will help to burn 225-300 calories depending upon your weight. Above all it is a low impact exercise which does not cause any sort of stress injury.
Swimming-A one hour swimming session can help you burn around 400 to 700 calories. It helps not only in weight loss but also helps in toning the body.
Another fun low impact exercise with high output for losing weight is cycling When you cycle for one hour you can burn 372 to 1100 calories depending upon your weight, speed and the path you choose for cycling.
Step for aerobics-A 45 minutes session can help you burn around 550 calories. It helps you tone the muscles of the legs and hips
Keep dancing ON to lose weight- Dance is an activity that targets your complete body. It is an excellent workout to lose around 600 to 800 calories.
Skipping Rope -10 minutes of skipping rope can provide the same calorie burn as 30 minutes of running do!
Start with simple yoga asanas for 30 minutes. More than losing weight, yoga asanas  give more flexibility to your body and it is a great combination of good body and soul.
Try to follow these tips in a simple and planned manner. Start by practicing 1 habit each week and slowly work your way through the list. It  would not only help you to lose weight in a healthy way but you will see a complete transformation in your energy levels too. So reward yourself with these possible ways to lead a happier, healthier and longer life ahead.
We are all familiar with the concept of eating right. There is so much information about all sorts of healthy foods and their calorie value. There is enough being written about how vitamins are good for you and what are the rich sources of this nutrient. But rarely do we get to know the approximate quantity that is required by the body on a daily basis. What makes a balanced diet. To make it a little simpler for you we decided to give you an overview of what should make your daily dietary intake.
The key nutrients that are required for smooth functioning of the diet are proteins, fat, fiber, minerals, iron, carbohydrates, vitamins and calcium. A diet that includes all these essential nutrients, in correct portion, is known as a balanced diet. Based on the average calorie requirement for a male weighing 60kgs: 2700 or a female weighing 55 kgs:2100 here is a list of essential foods to maintain your weight :
Chapati/Rice: Carbohydrate is the most important fuel of the body.  Its the refined carbohydrates like sugar, white bread, sodas and other processed foods that make you gain weight, make you prone to diabetes and heat diseases.Read more about the bad and the good carbohydrates. A daily meal should consist of 4-5 portions of carbohydrates in a day.
Milk or Dairy products: Dairy is essential for calcium, protein, phosphorous and magnesium. Infact some recent studies even suggest that dairy can help you cut belly fat. A minimum serving of 1-2 glasses of dairy is required every single day.
Vegetables
:  Vegetables are the most important part of a balanced diet. A minimum of 3-5 servings of vegetables are required daily to get minerals, fiber, iron and most vitamins. The fiber in vegetables also helps regulate the use of sugars in the body while helping to keep hunger and blood sugar in check.
Fruits:  Need to eat atleast 2 fruits a day to fulfil your requirement of vitamins in the body. Fruits besides providing essential vitamins boost immunity to stay away from infections with its anti-oxidation properties to destroy free radical.
Pulses/Poultry and other meat: This is the main source of protein If you believe in the myth that eating extra protein will add muscle mass then you are wrong. Instead the body will process according to the requirement of the muscle and the extra protein will get saved as fat in your fat cells. 2-3 servings are more than sufficient for your daily protein intake.
Water
:  Human body is 70-75 % water and forms the bulk of blood and tissue fluid and is therefore essential for transporting nutrients, hormones and waste products around the body. Water is also essential to help digest the food and generate the energy required of body movements and other physical activities. Minimum of 10-12 glasses are important for normal functioning of the body.
Fat: Extremely important for absorption of vitamins in the body. It also helps maintain the elasticity of skin. You require atleast 4-5 teaspoons of oil/butter everyday. So for all those people who consider fat as their enemy should reconsider adding it to the diet. The real enemy is the trans and saturated fat usually found in processed food. Infact fat can help you improve memory and build muscle.
Different age and lifestyles demand more intake of certain nutrients to counter the deficiency and restore the balance. This is a general dietary intake for an average person.
Whether its a belly, or love handles, we already hate the belly fat on our bodies. To make it worse, recent research shows that overweight or obese women were more likely to develop asthma than women with a healthy weight.
Further they found that regardless of weight,a large waist size (more than 34 inches) also increased your risk of developing asthma. Besides the increased risk of asthma, the symptoms of asthma were also more severe in overweight women.
As Indians, we are already at a higher risk of heart disease, hypertension and diabetes. With rising pollution levels and obesity levels among men, women and children, puts us at a higher risk of asthma.
All of this further highlights the need to stay fit, to eat healthy food,  and to exercise. If you're overweight, its essential to lose the extra weight. The extra load your body carries puts more pressure on your skeletal structure. The extra fat and cholesterol clogs your arteries, making your heart pump harder.
Losing weight is easy with the right diet plan and exercise plan. You should not starve yourself- crash dieting is bad for health. Or only eat fat free foods.
Losing weight is like getting rich. No one becomes rich overnight. But with a structured plan from experts, you can get their faster. And it won't be an elusive goal.
Even if you're getting a small belly, be mindful. Belly fat is the most dangerous and active kind of fat in your body. Eat whole foods, get exercise and live a healthy life!
Running is a great exercise, but many people who don't like to run for multiple reasons: its too hot, its boring, don't have a good place to run, too polluted to run outside, running is not for me (even though they haven't tried it after they turned 8) and our favorite, 'I do not like to sweat'.
So, try stair climbing as an exercise. Stairs are easy to access. Most of us live in cities with plenty of high rises around us. Even a 5-6 story building is a good place to start, or a stadium. Our homes, offices, malls all have stairs. So, there are plenty of opportunity to use them.
Stair Climbing as an exercise: Walk up the stairs briskly. Take the elevator down and repeat. If you're in good physical shape, try running them. When you can't run anymore, keep a brisk pace walking up those stairs.  Its one of the best cardio exercises and its a great muscle builder. Running stairs or even climbing them briskly is a serious workout. Gets your heart pumping and builds those ignored leg muscles- the calves, quads, hamstrings and even the glutes. Stair climbing gives you great calves to show off your hot legs in shorts or a skirt and gives you a great butt. We all love a good butt 🙂
Stair Climbing a complete fat scorching exercise and calorie burning exercise. Its short and intense- burns fat, builds muscle.
Even if you enjoy running, try stair climbing for cross training. Since it really pushes you leg muscles, it helps to build them and improve speed.
Stair climbing sounds daunting- try going up a couple of floors. Its not easy to start, but keep at it. When you see yourself getting hotter, you won't need motivation from anyone else!
Stressful work, long hours and shifting times do little good for our bodies. If anything at all, it just makes you sluggish, confused and hungry!
No seriously! Office snacks are major culprits for falling health graphs.
Why snacks only?
By definition, snacks can be had anytime and anywhere. Feasting on snacks doesn't require elaborate planning or pre-designated time and spot; which makes them the most popular go-to choice for a quick bite.
Snacks are often consumed when one is hungry and looking for a quick bite. In theory it sounds pretty simple, however, snack appetite generally leads to unnecessary calories and unhealthy food.
Boredom is the biggest culprit for unnecessary snacking. Usually, people eat snacks out of habit. In daily practice, a particular time is fixed, which becomes the default eating time irrespective of whether one is hungry or not.
How not to succumb to unhealthy snacking?
Are you really hungry?
Regular snackers have fixed times for chai, samosa or pani puri, which is okay if one is truly hungry. Usually, such schedules evolve into habits and people eat because it is snacking time and not because they are really hungry.
Timings
This applies to all the creatures of the night, who love to work late into the night and help themselves to intermittent snacks while they are at it. Late night snacking is tempting but extremely counter-productive if you have been trying to lose weight. This is because body's metabolism slows down drastically at night. As a result, most of whatever you eat converts into fat and not energy.
Portion
Controlling one's portions is way more challenging than it sounds. The best and least preachy way to avoid this is to eat slow. Eating too fast will either fill you up too fast or make you eat too much. Latter happens especially when the appetite is too strong. People usually end up ordering more than what they can eat. And thus, weight increases.
Healthy snacks are obvious exceptions
Snacking is not a crime. It can definitely aid you in your journey in weight loss if you make the right decisions. Snacks don't always have to be samosas and chips. Try replacing them with granola bars, oatmeal snacks, salads, fruits or their juices.
Remember that light and occasional snacking is okay. However, the alarm should start sounding if you find yourself indulging too much and too often.
Lose up to 8 kgs without diet and exercise! Lose 2 kgs in a week just by drinking herbal tea! Herbal supplement with no side effects to losing weight!
Do all these sound promising? Weight management has become such a hype that millions of people spend a good amount of money only to experience set back in future. Let's have a brief look at some of the wrong methods of weight loss that are endorsed much.
Vibrating Machines/ Heat therapy: Almost all slimming centers with big brand names use these techniques to lure customers. The costs varies somewhere between Rs 1000 to 5000 per session but doesn't really help to shed the fat. Vibrating machines is a passive form of exercising that help muscles to contract. But the truth is that it accounts for only a small burning of calories. Just as, anything we do from breathing to lifting weight burns calories so do these vibrations. In the same way heat methods result in temporary loss of water thereby resulting in small changes in weight. The bottom line is, why waste money when you could burn same amount of calories just by doing exercises at home, that too free of cost  🙂
Supplements: Use of supplements/pills and herbal remedies to lose weight is still a point of controversy among the practitioners. Most commonly used supplements are Chromium picolinate, Glucomannan, Conjugated Linoleic Acid (CLA), Chitosan etc. The basic principle behind the working of these supplements is same i.e they block the absorption of fats and lower the appetite. All these supplements have a range of side effects like diarrhea, vomiting, headaches, insomnia, gas, dizziness, bloating etc. In fact many of the herbal products contain Ephedra, a product banned by FDA that can cause seizures and even death.
Crash Diets: Detox diet, GM diet, Salt-free diet, mono diets, banana diet, soup diet, no carbs diet – you might have gone across one of these diets as well. With hundreds of such types of fancy diets endorsed by renowned dietitians themselves, weight loss has become much easier but is this kind of weight loss sustainable? How many of us in actual enjoy having fruits, soups or ghia whole day? These diets are only temporary solutions as they help in reducing water retention only. To lose fat you need to eat a properly balanced meal with all the nutrients and food groups. Also, you need to eat regularly without skipping meals to prevent the formation of fat.
So, what's the correct way of shedding those extra pounds? Stop searching for quick fix solutions.
Eating right and moving more is the key to permanent weight loss. For balanced diet and exercise plan, contact experts now.
Start Godiets Online Weight Management Program Just Rs. 2500/- months only Inbox us your full name and whatsapp number now on Instagram  !!
Hurry Up !! offer only for limited period
How Are Pistachios Good For You?
Simple. They are loaded with nutrients. A 28-gram serving of pistachios contains good amounts of fiber, protein, potassium, zinc, phosphorus, vitamin B6, and manganese. They have a rich and nutty taste, and they contain other important nutrients too (which we will look at in a while).
What Are The Benefits Of Pistachios?
1. Pistachios Improve Heart Health
Research has shown that pistachios can contribute to heart-healthy fat, thereby preventing cardiovascular diseases. Pistachios can also lower bad cholesterol, and this cuts the risk of coronary heart disease by as much as 12% (1).
Pistachios also change how your blood pressure responds to stress – and in a good way. They lower the levels of lipoproteins, which are a risk factor for heart disease , They also dilate your blood vessels (thanks to the amino acid, L-arginine), and this enhances blood flow and lowers blood pressure.
2. Aid Diabetes Treatment
Glucose and insulin levels were found to be lower post pistachio consumption, as per studies. The nuts also increase the levels of peptide 1, a hormone that regulates glucose levels in diabetics
An Iranian study also states that dietary intake of pistachio nuts can have positive effects on glycemic control, blood pressure, inflammation, and even obesity in diabetes patients
Did You Know?
Pistachio is known as the Smiling Nut in Iran and Happy Nut in China
3. Enhance Gut Health
The fiber in pistachios does the trick here. It aids digestion and prevents constipation. The fiber in the nuts is also digested by the food bacteria in your stomach and hence acts as a prebiotic.
The gut bacteria ferment this fiber and produce short-chain fatty acids, which have several benefits. They prevent colon cancer and improve digestive health overall. Butyrate is one such beneficial short-chain fatty acid, and its consumption increases the number of good bacteria in the gut (5).
4. Pistachios Combat Inflammation
As per the Arthritis Foundation, nuts like pistachios are rich in monounsaturated fat and protein – while the monounsaturated fat fights inflammation, protein builds strength (6).
Studies have concluded that the potent anti-inflammatory properties of pistachios can be put to great therapeutic use (7).
5. Pistachios Aid Weight Loss
The fiber in pistachios can keep you full for long periods – this keeps you from binging and contributes to healthy weight loss. Another nutrient with similar qualities is protein – it also keeps you satiated and reduces hunger pangs.
Studies have demonstrated how consuming pistachios can keep inches off your waist over time. Pistachios have beneficial effects on triglycerides as well. They can be consumed as a healthy snack to lose weight, without having to worry about their fat content (those are healthy fats, anyway!)
6. Improve Vision Health
Pistachios have the highest amounts of lutein and zeaxanthin amongst all nuts. Lutein and zeaxanthin are found in the human retina, and taking enough of these antioxidants prevents vision issues like age-related macular degeneration and cataracts
Some reports suggest that the healthy fatty acids in pistachios can also contribute to eye health – though we need more research on this.
Another important mineral in pistachios is zinc, which is a vital nutrient for the eyes.
7. Are Power Foods For Your Brain
Pistachios, like most nuts, are amazing sources of vitamin E. The nutrient was found to prevent age-related cognitive decline.
Research has also shown that pistachios can stimulate brain frequencies more than other nuts. This is critical for enhancing cognitive performance, learning, information retention, and rapid eye movement during sleep (10).
Pistachio nut oil, just like the nut, can fight brain inflammation and even preserve the essential fatty acids in the brain. More interestingly, pistachios might have a role to play in protecting against disruptions in cognitive function due to anticancer drugs
8. Boost Immunity
The zinc in pistachios is known to boost the immune system. This is also true with the vitamin B6 the nuts contain
Did You Know?
Pistachios are the original prehistoric snacks. In fact, they are one of the only two nuts mentioned in the Bible.
9. Enhance Sexual Health
Anecdotal evidence suggests that pistachios boost fertility. However, we need more research before we can conclude.
Studies show that pistachios can act as an aphrodisiac. Eating a handful of the nuts every day for three weeks was found to improve sex drive in men
And the nuts' arginine, phytosterol, and antioxidant content have also shown to treat erectile dysfunction.
10. Can Increase Estrogen Levels
Amongst nuts, pistachios have the highest amount of phytoestrogens. They can increase estrogen levels, which contribute to a regulated menstrual cycle and secondary sex characteristics.
Are you suffering from high blood pressure? Do you want to lower the risks related to this disease? Then apart from getting medical advice, you definitely need to follow a diet meant for patients suffering from high blood pressure. As stated by the American Heart Association, approximately 72 million people above the age of 20 suffer from this disease. If your aim is to use diet control for high blood pressure, then follow these simple steps to achieve your goal.
Diet To Control High Blood Pressure
1. Eat Fruits And Vegetables:
You must include a lot of fruits and vegetables in your daily diet. Start eating 2 to 2 ½ cups of vegetables and fruits every day. Include leafy green vegetables, broccoli, blueberries etc in your diet. Potassium helps in maintaining the blood pressure in the human body, so you must consume potassium rich food daily like water melon, oranges, bananas and potatoes
2. Opt For Low Fat Dairy Items:
A high blood pressure does not mean you have to give up on your favourite dairy items, but you must immediately switch your dairy products to fat free or low fat. Milk, yoghurt, cottage cheese and other low fat cheese must be included in your daily diet.
3. Eat Protein Rich Food:
You must consume foods rich in proteins. You must consume approximately 6 or less ounces of protein each day. You can opt for chicken instead of red meat. Eat eggs, or fish, daily, as they are the best source of healthy protein.
4. Eat Whole Grains:
To keep your blood pressure under control, one thing you have to give up is processed food. Instead, you must always consume whole grains. Oats, cereal, whole grain breads, pasta are good choices. Consume around 8 ounces of these daily. But before you purchase any item, you must always check the nutritional label for the sodium content in the food.
5. Nuts, Seeds And Beans Are Good For Health:
Kidney beans, cannellini beans, nuts, natural peanut butter and other seeds are some healthy diet choices that help keep your heart healthy and also help in lowering the blood pressure. You must eat nuts, seeds and beans at least 4 to 6 times a week.
6. Switch Over To Healthy Oil:
You must consume 2 to 3 teaspoons of healthy oil like olive oil every day. You can also consume low fat margarine daily because they are rich in omega 3 fatty acids that are good for your heart. These margarine spreads will help in lowering your blood pressure.
7. Limit Alcohol And Sugar In Your Diet:
You must limit your sugar and alcohol consumption if you want to keep high blood pressure at bay. This is because sugar and alcohol tend to increase the level of blood pressure. You must also eliminate carbonated beverages, foods containing saturated fat and trans-fat. These food products will complicate the disease and damage the vessels of your heart.
8. Keep a Blood Pressure Monitor At Home:
You can always purchase a home blood pressure monitor and keep a track of your blood pressure levels on a daily basis. If you stick to this diet plan, you will be able to see the difference in pressure levels within a matter of 14 days.
9. Cut Down The Sodium Level In Your Diet:
If you are suffering from high blood pressure then you must reduce the sodium intake. Sodium not only comes from salt, but it is also present in processed and canned foods. You must read the food label carefully before buying any food item. You must restrict your sodium level to 1500 mg every day. Try and avoid eating chips, frozen sea food, mustard, ketchup and pickles. One single bite of any of these will bring around 1000 mg of sodium with it! You can use herbs in your daily cooking which will help you lessen the amount of sodium intake.
High blood pressure is a dangerous keg of gun powder waiting to explode, but with careful handling, and a sensible diet and life style, you can always keep it under control. Hope this diet for blood pressure control helps you. Do leave us a comment!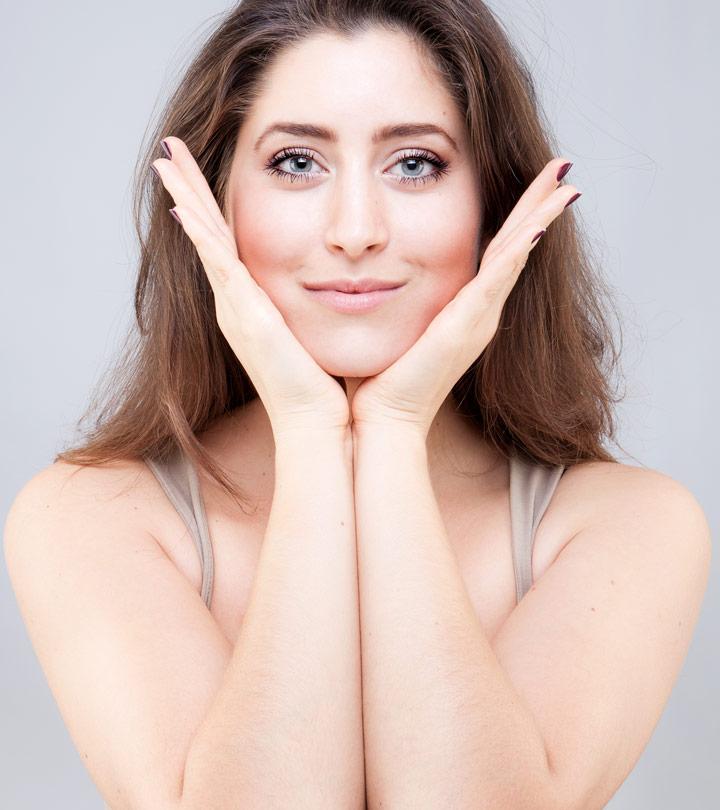 1. Lack of hydration:
Just as you need to hydrated to avoid feeling the sensation of an extremely dry throat, it is essential to hydrate to keep away the dry and stretchy feeling from your skin. The skin cells are also made of water and need to be replenished for the skin to stay hydrated. Drinking a lot of water is the only way to go about this because water is claimed to be the best food for skin.
2. Smoking:
Whatever the reasons you started, by now you must have realized that it does nothing to reduce your stress levels. The only thing it does manage to do apart from making you prone to various respiratory and heart troubles is dry your skin out and make you look like a cracked board. So quit!
3. Sun damage:
How amazing those few hours of fun in the sun make you feel! But then when you look at yourself in the mirror, you face falls. Literally. For the damage your skin has suffered due to exposure to the UV rays is apparent. You cant avoid the sun but you can use sun protection. Never forget it.
4. Lack of exercise:
It makes you fat of course and that introduces very many more health problems but it also plays a role in the lack of luster in your skin. There isn't enough flow of blood which is essential for the oxygen to travel across the body to each cell including the skin cells.
5. Bad eating habits:
The skin needs different nutrients and those fast food joints you love are not where you will find it! Feed your skin the right food and it will respond with that lovely look you want. Tit for tat!
Tip 6: Eat proper food to get healthy skin
Food provides life to your skin. Everything you eat in your everyday life contributes to a healthy skin. Only that you have to cut out on some and add some more.
.
Cabbage Juice Recipe that beats bloat, removes toxins and heals your gut
Bloating is almost inevitable, especially during the holiday season or after a nice, family gathering.  Being bloated is the feeling of having excess gas in the digestive system, which feels like you have a "food baby' in the stomach. For some people, this unpleasant feeling is much more than an occasional discomfort.
What you need:
3 cups (675 g) chopped green cabbage
1 3/4 cups (435 ml) water
Preparation:
Wash, cut and blend together.Directly drinking is good so all fiber gets into body.But if you don't like, strain it.
Causes of Bloating
Excess wind ( caused by foods like onions, beans, cabbage, sprouts, cauliflower, broccoli)
Constipation ( which can be prevented by eating a high-fibre diet and drinking plenty of water)
Swallowing air when eating fast or talking while eating
Food Intolerance, especially when the bowel doesn't empty properly, the food causes gas to be trapped, or too much gas is produced)
Coeliac disease ( intestine cannot absorb gluten found in wheat, barley, and rye)
Irritable Bowel Syndrome
The good news is that there is an easy way to alleviate bloating, improve digestion, and set up a quick detoxification process.  We are talking about a cabbage juice recipe which works wonders for stomach bloating.
Stay Healthy and Happy